We will be closed on Thursday, November 24, 2016 in observance of Thanksgiving.
Make-ups for this holiday may be scheduled with the Front Desk for the designated Make-Up Day when the schedule becomes available.
---
2017 Gymnastics in Paradise
January 6 - 8, 2017
Click here for more info.
---
Next Testing Period for Recreational Classes:
Monday, November 21 through December 4
**We will be closed on November 24, 2016 for Thanksgiving. Students enrolled in Thursday classes will begin testing on November 17.**
All students are encouraged to attend during these two weeks in order to complete testing. Click here for more info.
---
HITS will be closed for the quarterly session break on December 19, 2016 - January 1, 2017
Make-Up Day schedule will be available at a later date.
Make-up Day is offered to all students missing classes for gym holiday closures or other absences from the following session dates: Monday, September 26 through Sunday, December 18. Each student is eligible for one (1) make-up class per quarter session, regardless of reason or number of days which enrolled weekly.
Spots are limited and filled on a first come, first serve basis.
---
PARKING POLICY:
All parking while attending classes at Hawaiian Island Twisters (HITS) to be limited to Rows 3 & 4 as outlined on the Parent Parking Map, and/or street parking on Paa or Mapunapuna Streets (see all areas labeled in purple on the Parent Parking Map). Signage is posted designating Rows 3 & 4 in the parking lot. We thank you for your cooperation and support.
---
Please take a few minutes to explore our program and all that we have to offer.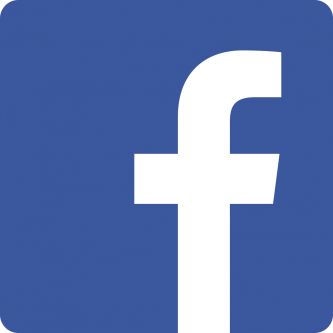 Check us out on Facebook!
---

Support HITS through shopping on Amazon.com!
Assign HITS as your charitable organization through the AmazonSmile program.
What is AmazonSmile? AmazonSmile is a simple and automatic way for you to support your favorite charitable organization every time you shop, at no cost to you. When you shop at smile.amazon.com, you'll find the exact same low prices, vast selection and convenient shopping experience as Amazon.com, with the added bonus that Amazon will donate a portion of the purchase price to your favorite charitable organization.
To shop at AmazonSmile and support Hawaiian Island Twisters, simply click here.
Can I use my existing Amazon.com account on AmazonSmile? Yes, you use the same account on Amazon.com and AmazonSmile. Your shopping cart, Wish List, wedding or baby registry, and other account settings are also the same. Just make certain to identify Hawaiian Island Twisters as your selected charity in your regular Amazon account.