Please take a few minutes to explore our program and all that we have to offer.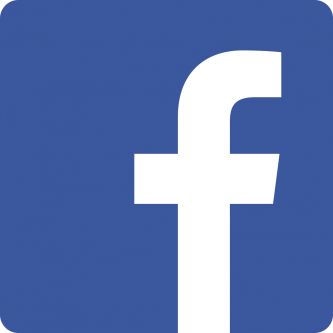 Check us out on Facebook!
---
Support HITS on Wednesday, June 3rd
at CPK-Pearlridge!
Click here for flyer to share with your family and friends!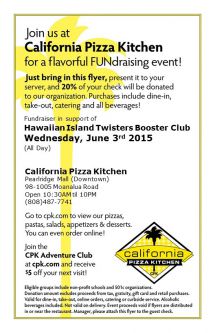 ---
Dan Alch's Camp of Champions 2015
BOYS TEAM CAMP
June 24 & 25, 2015
Times: Noon – 6PM on both days
Cost: $400 ($350 if paid 4 weeks prior)
GIRLS TEAM CAMP
June 26, 27 & 28, 2015
Friday & Saturday: Noon – 6PM
Sunday: Noon – 5:30PM
Cost: $500 ($450 if paid 4 weeks prior)
---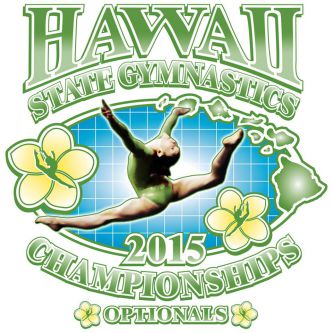 2015 Optional Girls State Meet Results
---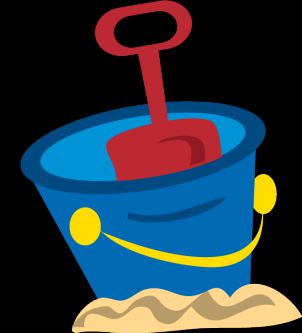 NEXT MAKE-UP DAY: JUNE 22 & 23, 2015
Click here for current schedule.
Make-up Day is offered to all students missing classes for gym holiday closures or other absences from the following session dates: Monday, March 30th through Sunday, June 21st. Each student is eligible for 1 make-up class, regardless of reason or number of days which enrolled weekly.
Spots are limited and filled on a first come, first serve basis. Please sign-up with the Front Desk as soon as the schedule becomes available to reserve your spot.
---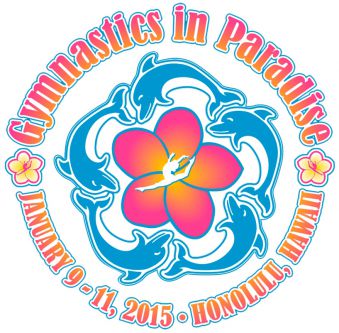 GYMNASTICS IN PARADISE (GIP)
INVITATIONAL 2015
JANUARY 9-11, 2015
---
PARKING POLICY:
All parking while attending classes at Hawaiian Island Twisters (HITS) to be limited to Rows 3 & 4 as outlined on the Parent Parking Map, and/or street parking on Paa or Mapunapuna Streets (see all areas labeled in purple on the Parent Parking Map). Signage is posted designating Rows 3 & 4 in the parking lot. We thank you for your cooperation and support.
---